Happy New Year! It's been a while!
I took a good break after Yarndale last September, but now it's time to warm up the dye pots again and get cracking on making 2017 woolly and colourful!
Yan Tan Tethera Club
The first plan for 2017 is to dye for Baa Baa Brighouse's Yan Tan Tethera yarn club. Elaine selects an inspiration photo, taken by her husband Gary, then I choose a yarn and make it colourful.  This is the photo that Elaine has chosen this time, it's called 'Red Cloud' and was taken in the hills above Rastrick in West Yorkshire:

The yarn I'm using this time is something a bit different, a 100% British Jacob DK weight yarn, made by West Yorkshire Spinners.  Sign ups are open now, and will close on Friday 20 January. There are limited places, so be quick! Pop over to Baa Baa Brighouse's website to see what extra goodies you might find in your subscription box and to sign up.
Whilst you're there, have a look at the gallery of photos of things people have made with previous Yan Tan Tethera club yarns.  I'm just one of a group of Yorkshire yarnies who dye for the club in rotation.
New year, new yarn
In exciting news, my very first custom spun yarn should arrive with me next week.  This yarn is made of all British fleeces, and is wholly processed by the Natural Fibre Company in Cornwall.   More news to come once I've got my hands on it and sent it through the dye pots.  This is what it looked like when we picked up the main component from a friend: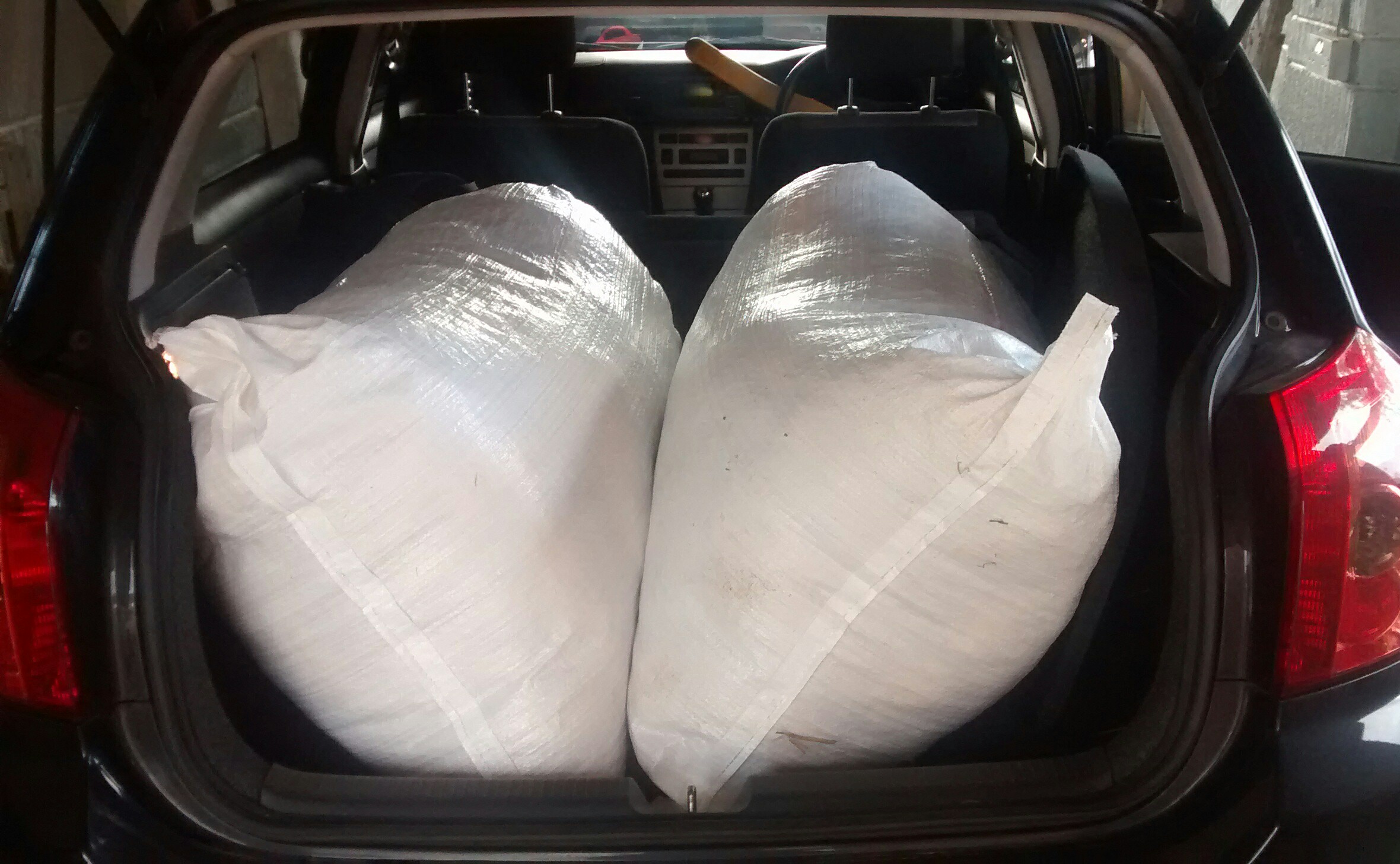 Just one more thing…
Prices of undyed yarn have increased recently, so I shall have to reflect that with a small rise in prices. I'll be updating the shop over the next couple of weeks, yarns priced £7 will go up 25p and yarns priced £14, £15 or £16 will go up by 50p each (except the Shetland gradients, they'll stay the same). So if you want to get in before the increase…here's where to go.
Dates for the diary
I shall have a stall again at Leeds Wool Festival on 3 June at Leeds Industrial Museum at Armley Mills.
And I shall be applying to Yarndale again, so fingers crossed for that.